Deborah Potter, President and Executive Director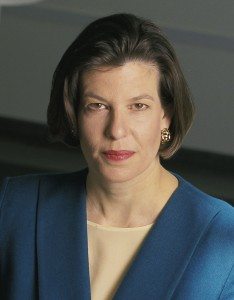 Deborah Potter is a veteran journalism trainer, reporter and writer. She founded NewsLab, a non-profit journalism resource center, in 1998. She is a contributing correspondent to Religion and Ethics Newsweekly on PBS and a columnist for American Journalism Review.
Deborah leads workshops for journalists in theUnited Statesand around the world, focusing on reporting and writing the news, online and visual storytelling, and journalism ethics. She also moderates panel discussions at national and regional conferences. She is a former faculty associate at the Poynter Institute.
Since 2000, Deborah has been a featured columnist for the American Journalism Review, writing about broadcast news. Her work also has been published by RTNDA Communicator and News Photographer. She is the author of Advancing the Story: Broadcast Journalism in a Multimedia World (2nd edition, CQ Press, 2012), RTNDF's Incoming! Advice for the Newly Named News Director (2006) and Ready, Set, Lead: A Resource Guide for News Leaders (2005), as well as the Handbook of Independent Journalism.
Deborah is frequently quoted in newspapers and interviewed on television and radio about journalism issues. She is a skilled moderator of panel discussions and teleconferences and an experienced television host. Her program In the Prime ran for two years on PBS.
Deborah spent 16 years as a network correspondent for CBS and CNN. At CNN, she reported on national politics and environmental issues. She joined CNN after 13 years at CBS News, where she served as White House, State Department and Congressional Correspondent. She also was a frequent contributor to the prime time CBS News magazine 48 Hours, and hosted the interview program, Nightwatch.
From 2003 to 2004, Deborah also served as executive director of RTNDF, the research and training arm of the Radio-Television News Directors Association.
Before joining CBS News, Deborah worked as a news anchor for KYW Newsradio in Philadelphia; as a reporter for the Voice of America in Washington; and as a news producer for the ABC television affiliate in Washington. She holds an undergraduate degree from the University of North Carolina at Chapel Hill and a master's degree from The American University.